Antique Church Goods
Item# over 50,000 Church Items and Sacred Vessels
Item Information: We stock over 50,000 antique religious items
We have everything you need
Call for details and information

ORDER NOW
Email To Friend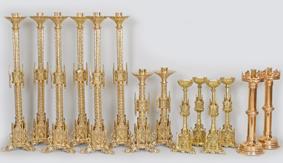 Antique Church Goods
Since 1881 Adrian Hamers Has offered the finest Church Goods in the market.
With such a rich history behind us we have a large supply of antique church goods for sale.
Antique Acolytes
Antique Advent Wreath
Antique Angels
Antique Altar Cross
Antique Holy water Buckets and Sprinklers, Aspergillium
Antique communion Bells
Antique Church Bells
Antique Sterling Silver Chalice
Antique Sterling Silver Ciborium
Antique Church Altar Candlesticks
Antique Monstrance.
Antique Church Stained Glass
Antique Sanctuary Lamp
WE ACCEPT