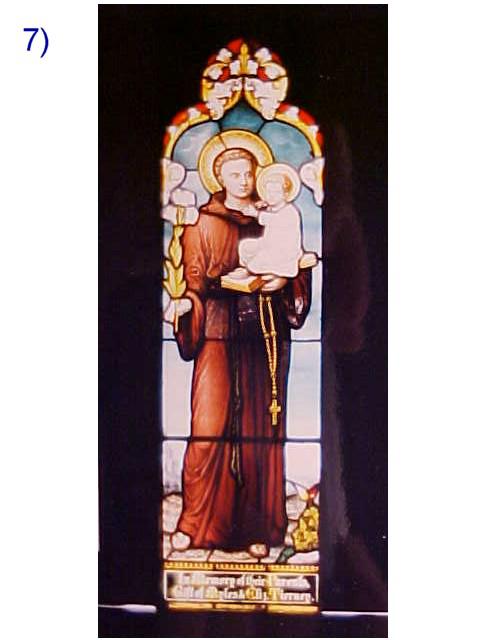 Window Sets
For over 125 years, we are the worlds leading source of antique church stained glass windows. From full sets of antique church windows to that special one of a kind treasure. We have supplied over a thousand windows throughout the world, and look forward to working with you for all your stained glass needs. Please feel free to contact us with your requests as we have an extensive collection available and in stock. The Adrian Hamers Estate Collection has a wide variety of windows in various styles and sizes. We buy, sell and trade Tiffany Stained Glass windows and all early American windows. Top prices paid for Tiffany, Lamb Studio's, LaFagre, Tillinghast, and many others. Please call us for details.
Click on photos above to enlarge.
WE ACCEPT
Window Sets
SG#137 - Fine Older Church Stained Glass Window
Item#: 137
SG#137
Product Specifications
This is a very beautiful 100 year old Stained Glass Window as shown. The sizes are: 59 3/4" tall x 17 1/2" wide. Please feel free to call us if interested for a more detailed description. We can also e-mail more detailed photos of this window if needed. This window is all original with its original 100 yr. old lead. You can purchase this window "as is" all original at the listed price, or we can have the entire window re-leaded and completely restored to be "as new" for $1600 extra. Please feel free to contact us for more details. A beautiful Window! Perfect for church use or a private chapel.